Gas stoves are the new 'thing' for brainwashed individuals to virtue signal.
In the past week, Democrat politicians and mainstream media outlets have suddenly pushed to ban gas stoves.
As WeLoveTrump reported, federal officials are considering regulating or even prohibiting natural gas stoves in the U.S.
This is due to studies that claim to have found an association between appliances and health–harming air pollutants.
Democrats have jumped on the bandwagon of banning gas stoves.
Rep. Alexandria Ocasio-Cortez claimed gas stoves are linked to brain damage.
"Did you know that ongoing exposure to NO2 from gas stoves is linked to reduced cognitive performance," AOC said in response to a tweet from Rep. Ronny Jackson (R-TX) saying he will never give up his gas stove.
AOC then linked to an article from VOX.
You can read more about it here: https://t.co/JUgq1A4LaS

— Alexandria Ocasio-Cortez (@AOC) January 11, 2023
AOC wasn't the only high-profile Democrat to suddenly express concern about the health impacts of gas stoves.
New York Gov. Kathy Hochul introduced a proposal to ban gas stoves by the end of the decade.
Serious question: can someone explain how this would work? It's not just stoves. New York wants to "ban gas stoves, hot water heaters and oil furnaces in new home and commercial construction" by 2030.

NY averages maybe four hours of sun on winter days…https://t.co/GCndDzehB1

— Alex Berenson (@AlexBerenson) January 12, 2023
Democrats didn't seem too alarmed about gas stoves before 2023.
Libs of TikTok tweeted pictures showing AOC, Kamala Harris, Jill Biden, and Elizabeth Warren all using gas stoves.
Gas stoves for me but not for thee pic.twitter.com/UrXzzlfziQ

— Libs of TikTok (@libsoftiktok) January 11, 2023
So, where did the manufactured outrage originate?
Unsurprisingly, we can link the latest virtue signal back to the World Economic Forum.
From VOX:
Four research and advocacy groups — the Rocky Mountain Institute, Mothers Out Front, Physicians for Social Responsibility, and the Sierra Club — have released a new literature review, assessing two decades worth of peer-reviewed studies. They find that "gas stoves may be exposing tens of millions of people to levels of air pollution in their homes that would be illegal outdoors under national air quality standards."
The Rocky Mountain Institute stated in a 2020 report:
Across the United States, millions of homes and apartments rely on gas appliances for heating and cooking. Burning gas in buildings is not only a threat to climate action but also to human health, as these appliances are sources of indoor air pollution. Gas stoves, particularly when unvented, can be a primary source of indoor air pollution. What's more, a robust body of scientific research shows the pollutants released by gas stoves can have negative health effects, often exacerbating respiratory conditions like asthma.

Despite this growing body of evidence, indoor air pollution remains largely unregulated. In this report, we synthesize the last two decades of research and offer recommendations for policymakers, researchers, health care professionals, and the public to work to swiftly to mitigate the health risks associated with gas stoves. Air pollution is preventable, and we hope this report can spur the necessary action to protect public health.
Twitter user Max Kennerly linked to another study in reply to Sen. Joe Manchin (D-WV) expressing his staunch disapproval of the push to ban gas stoves.
┏┓
┃┃╱╲ in
┃╱╱╲╲ this
╱╱╭╮╲╲house
▔▏┗┛▕▔ we
╱▔▔▔▔▔▔▔▔▔▔╲
cause 12.7% of childhood asthma
╱╱┏┳┓╭╮┏┳┓ ╲╲
▔▏┗┻┛┃┃┗┻┛▕▔https://t.co/B8a7qzZtWuhttps://t.co/MCe2SolYQl

— Max Kennerly (@MaxKennerly) January 11, 2023
The study cited, 'Population Attributable Fraction of Gas Stoves and Childhood Asthma in the United States,' is linked to the Rocky Mountain Institute.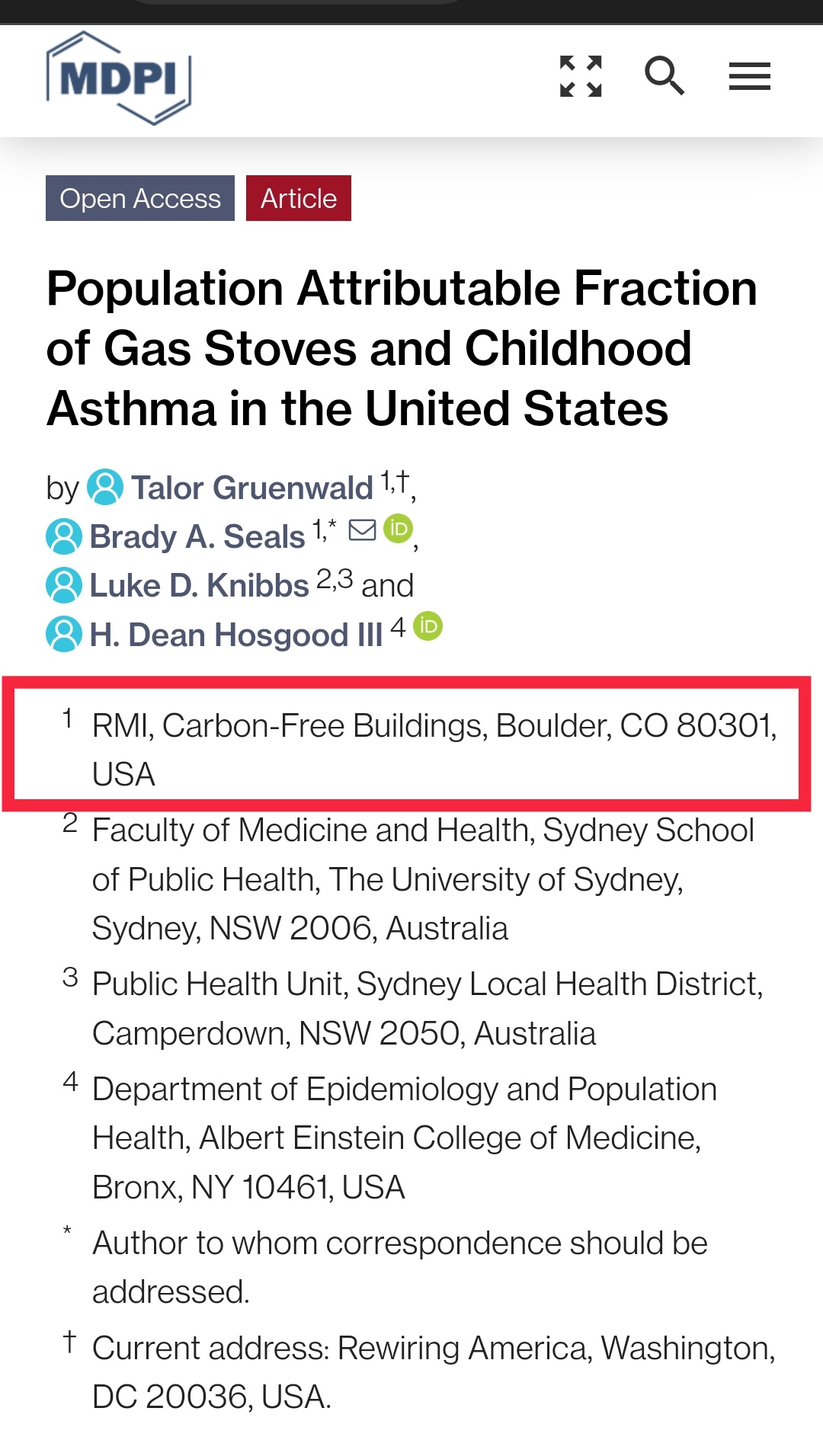 Turns out, the Rocky Mountain Institute is a partner of the World Economic Forum.
OMG.
The company that wrote the article being used to ban gas stoves is a world economic forum (WEF) partner. pic.twitter.com/zqIwjSkuEq

— Rising serpent 🇺🇸 (@rising_serpent) January 11, 2023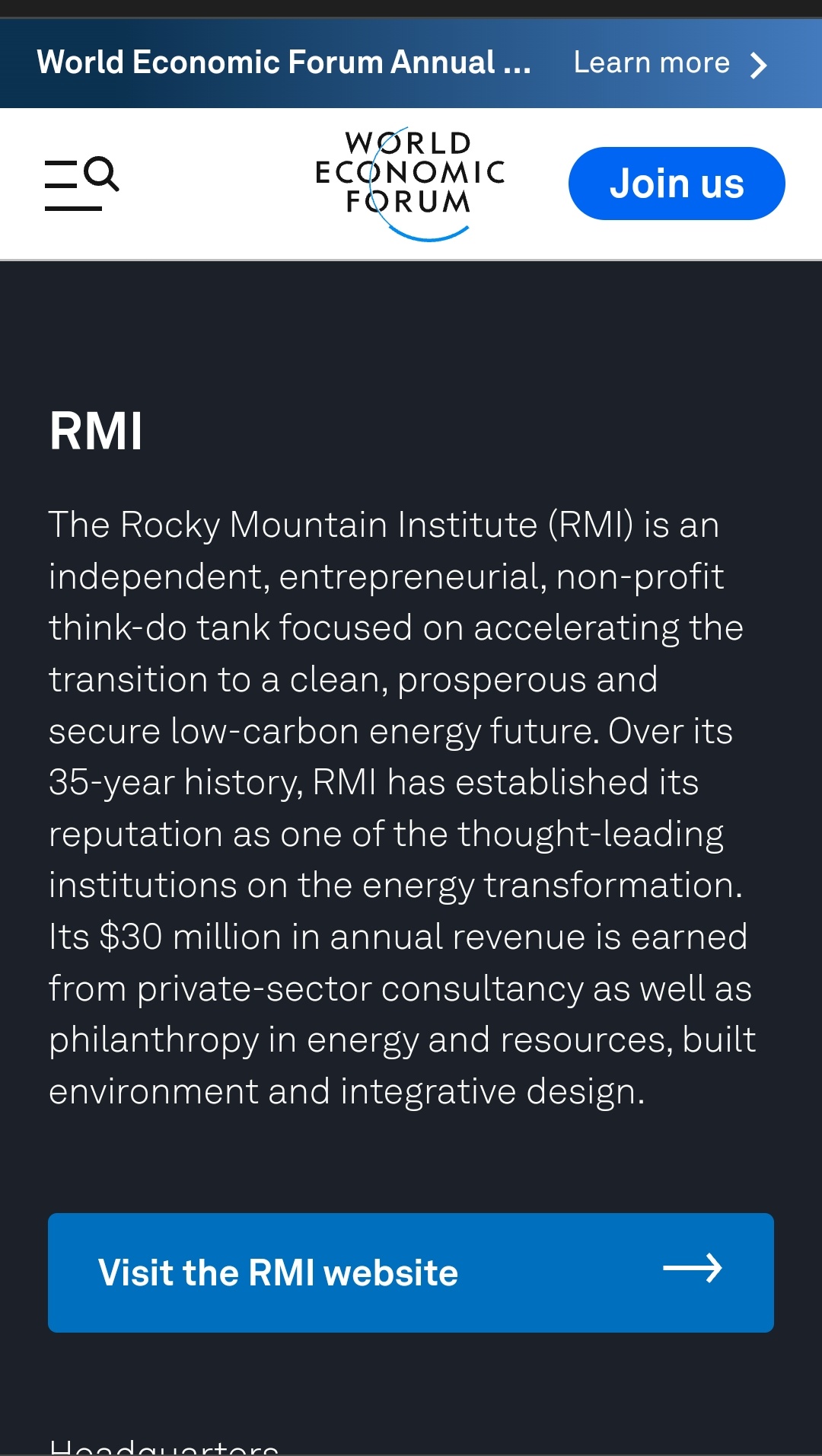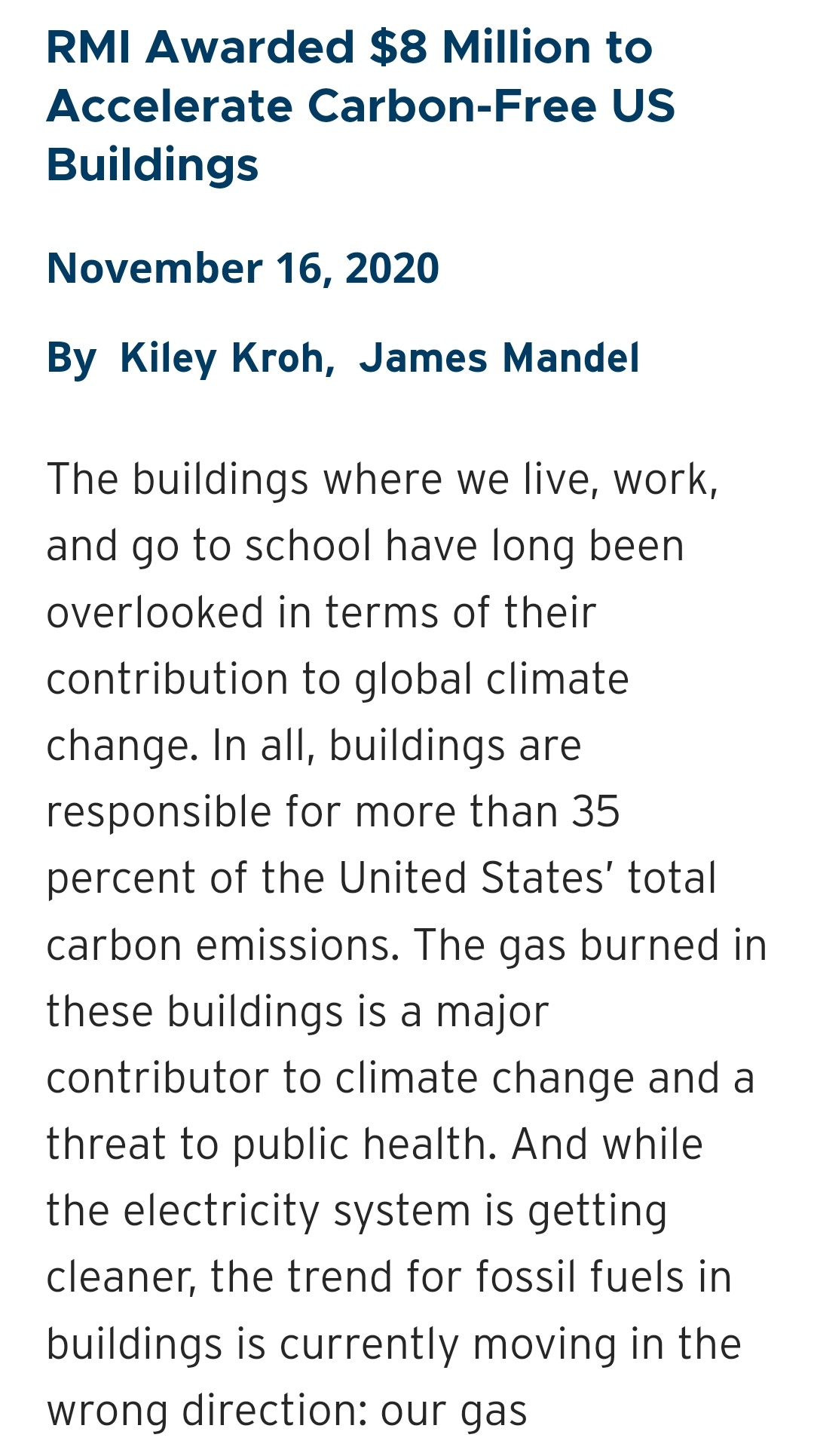 From the World Economic Forum:
The Rocky Mountain Institute (RMI) is an independent, entrepreneurial, non-profit think-do tank focused on accelerating the transition to a clean, prosperous and secure low-carbon energy future. Over its 35-year history, RMI has established its reputation as one of the thought-leading institutions on the energy transformation. Its $30 million in annual revenue is earned from private-sector consultancy as well as philanthropy in energy and resources, built environment and integrative design.
The manufactured outrage now makes sense.
It's another scheme by the elitist control freaks at Davos attempting to shift public opinion towards the use of 'greener' energy sources.
The climate cultists have utilized their parrots and a nonsense study to convince the masses of the 'dangers' of fictional climate change.